Classic LEGO Space promotional sticker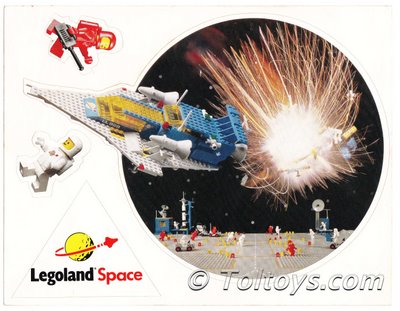 I stuck my fair share of these stickers on school books in 1979, so finding a mint unused one on ebay recently was a real joy. I have foggy memories of stacks of these sitting on the counter at Griselda's toy store in Brighton, or at the annual LEGO display at MYER Melbourne's Bourke St store. They are quite large, around A4 size, and are a wonderful item from LEGO's golden years.
Check out that cheesy explosion graphic!
Will