An unusual Star Wars Toltoys find!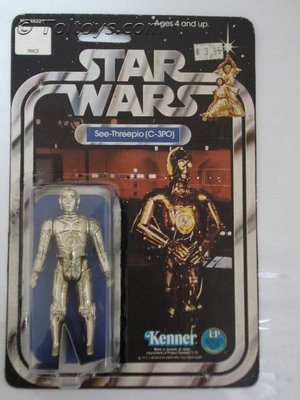 To most Star Wars collectors that item above appears to be your run-of-the-mill Kenner Star Wars C3PO 12 Back figure. The keen eyed collectors will note that the blister has been reattached to the card-back for use as a display item, but that is not of consequence here.
Flipping the card over reveals a metric conversion sticker of a type used by Toltoys Australia. These stickers were applied to foreign card-backs to comply with local sales laws requiring the use of metric measurements over imperial. These stickers have been previously found on Toltoys printed cards, but to my knowledge they have never been found on a Kenner card-back.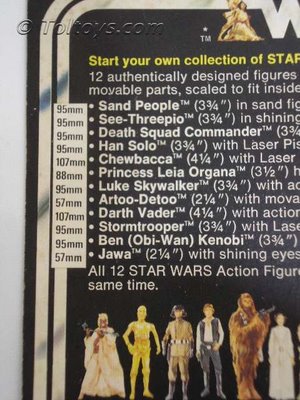 These are tough enough to find on Toltoys card-backs, but this discovery opens up a whole new variation for collectors to search for! Speculating on where these figures fit into the chronological release of Star Wars figures in Australia is tough to do, were they late release items dumped here at the change-over to Empire Strikes Back figures? Or were they in fact the very first Star Wars figures sold in Australia, before Toltoys managed to print their own card-backs. All suggestions and ideas are welcome!
Special thanks for this discovery goes to Toltoys collector Pat O'Brien, who also provided the photos.
Cheers,
Will